Sunday, May 27
by Guillaume
on 27.5.07

Another perfect week-end weather - even just on that count, Sydney is an amazing place.
So for a change, we decided to ride the ferry. This time, to Rose Bay, one of the 2 main bays on the southern shore of the harbour between Sydney and the open sea (the other being Watson Bay where we shortly dropped by afterwards).
After a short ride amongst the many sailboats, the ferry entered Rose bay which with houses anchored to the shoreline and its marinas looks like a little h(e)aven.
We decided not to do much - we wanted to take it easy and there is not much to do anyway. Having said that, you can rent a kayak, sail with the sailing club and take a bath....that is, if you don't mind shallow brownish waters. We didn't try it and opted instead for a pad thai picnic on the tiny beach. There is a very decent Thai restaurant and take-away on what I'd called the main street, self-proclaimed so-called "The Best Thai".
Of course I brought back
my fair share of picture
as I found the "
Bretagne
in the summer" feel quite inspiring - anyone who has visited the north of Britany around Dinan and St-Malo should be able to see what I mean.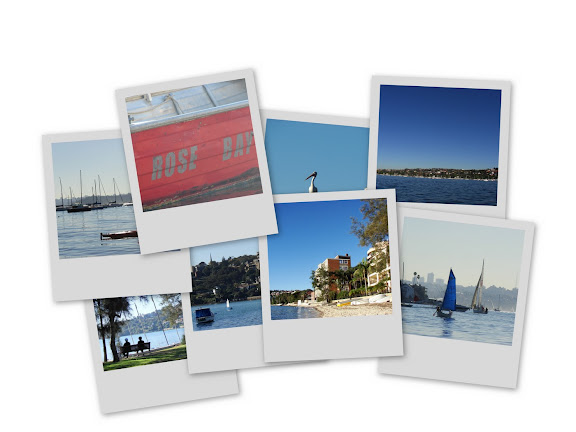 See photo album...