Sunday, May 27
by Guillaume
on 27.5.07

Another perfect week-end weather - even just on that count, Sydney is an amazing place.
So for a change, we decided to ride the ferry. This time, to Rose Bay, one of the 2 main bays on the southern shore of the harbour between Sydney and the open sea (the other being Watson Bay where we shortly dropped by afterwards).
After a short ride amongst the many sailboats, the ferry entered Rose bay which with houses anchored to the shoreline and its marinas looks like a little h(e)aven.
We decided not to do much - we wanted to take it easy and there is not much to do anyway. Having said that, you can rent a kayak, sail with the sailing club and take a bath....that is, if you don't mind shallow brownish waters. We didn't try it and opted instead for a pad thai picnic on the tiny beach. There is a very decent Thai restaurant and take-away on what I'd called the main street, self-proclaimed so-called "The Best Thai".
Of course I brought back
my fair share of picture
as I found the "
Bretagne
in the summer" feel quite inspiring - anyone who has visited the north of Britany around Dinan and St-Malo should be able to see what I mean.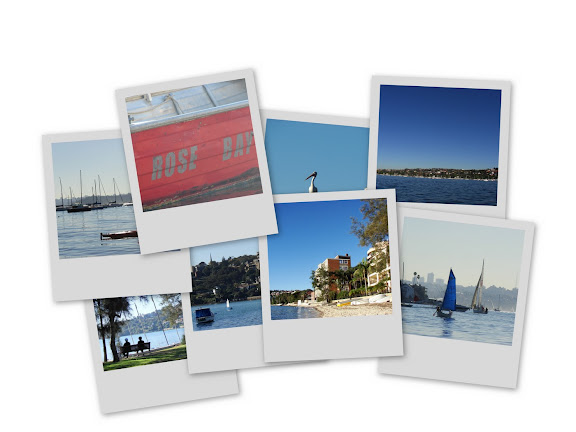 See photo album...
Sunday, May 6
by Guillaume
on 6.5.07

We are very lucky to be living in a great apartment on one of the top floors of one of the city high-rises and I have now collected some pictures to give you views of Sydney CBD to Botany Bay by day and night with blue and stormy skies.
I even have
some fire trucks
!




See photo album...
by Guillaume
on 6.5.07


Sydney has to be discovered on the water and we took another direction this time, heading west on the river. We went as far as Parramatta, discovering the various aspects of the harbour, the gorgeous little coves filled with boats and the shores and islands covered by so many adorable houses. After the Olympic Park, the river starts to really get narrower, an impression made even more accute by the mangrove that develops on both sides.
Parramatta is based on an aborigenal phrase meaning "where the eels lie" but I'm not too sure if this stands true anymore because the arrival at Parramatta is a bit depressing: in the town, the river runs only in a cemented 2-meter wide bank flanked by a promenade along the local supermarket. The town itself is uninteresting apart from a few early-20th-century building (similar to other towns in the greater Sydney area). So we just stopped for a bite before heading back to Sydney - enjoying nice views of the river by night.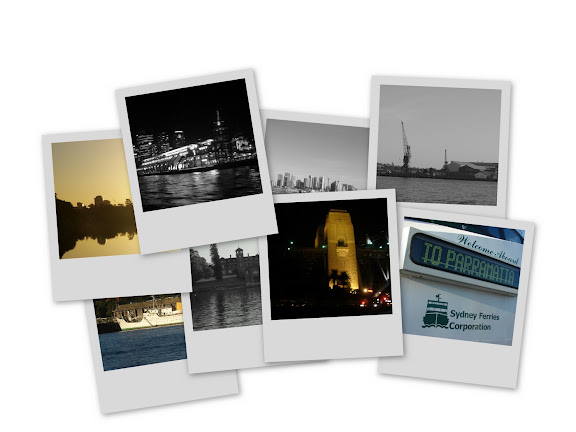 See photo album...
Labels: harbour, parramatta, river, sydney
Saturday, May 5
by Guillaume
on 5.5.07

Taking the ferry between Darling Harbour and Circular Quay is always a good reason to enjoy the architectural beauties of Sydney - its curves, its angles... and I often end up taking a few pictures! (too many, in fact)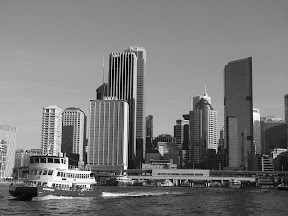 And Raquel took that funny shot. Did you know Sydney had its own Statue of Liberty, right in the middle of the harbour? ;)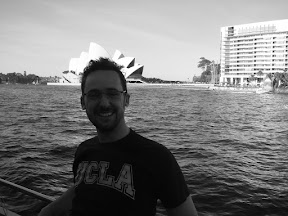 See photo album...